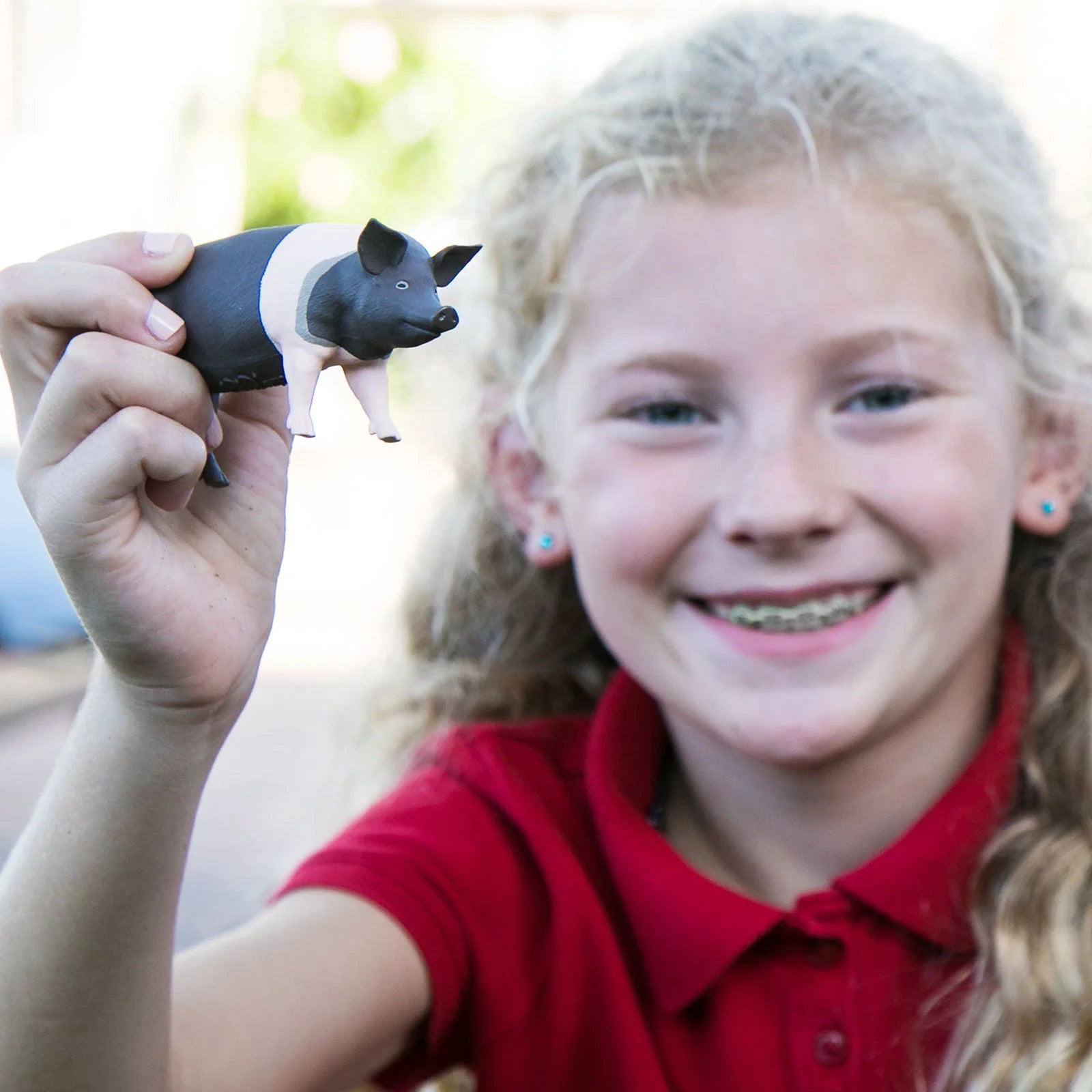 Educational and Entertaining: How Farm Animal Toys Foster Learning
If you're a parent or an early childhood educator, you've probably stepped on your fair share of small children's toys. Perhaps you've considered throwing out old, broken toys and acquiring figurines or plushies that have more educational value. Learn more about how educational farm toys foster learning and imaginative play.
The Importance of Play in Childhood Development
Childhood development experts often proclaim the importance of pretend play for kids — but what exactly are children learning when they act out scenes with educational farm toys? According to experts, pretend, or "dramatic" play, has the following benefits that can last for the rest of your child's life:
Educational farm toys for 5 year olds and younger little ones can be immensely helpful props for fostering your child's learning and development. Select from a wide variety to choose your child's favorite individual animals or choose a bulk bag of 48+ pieces to see what your child will create!
Choose the Right Educational Farm Toys for Your Children
At Safari Ltd., we offer a large selection of traditional farm animals (such as Angus cows and Pinto stallions) as well as unconventional picks that you might not see every day on a North American farm (such as llamas and Watusi bulls).
We also carry baby animals as well as mini toys to round out your farm or complete your collection. Check out our educational farm toys and more to expand your child's development today!
Sources:
https://www.parents.com/benefits-of-pretend-play-6828493
https://www.scholastic.com/parents/kids-activities-and-printables/activities-for-kids/arts-and-craft-ideas/importance-pretend-play.html
https://ecrp.illinois.edu/v4n1/bergen.html