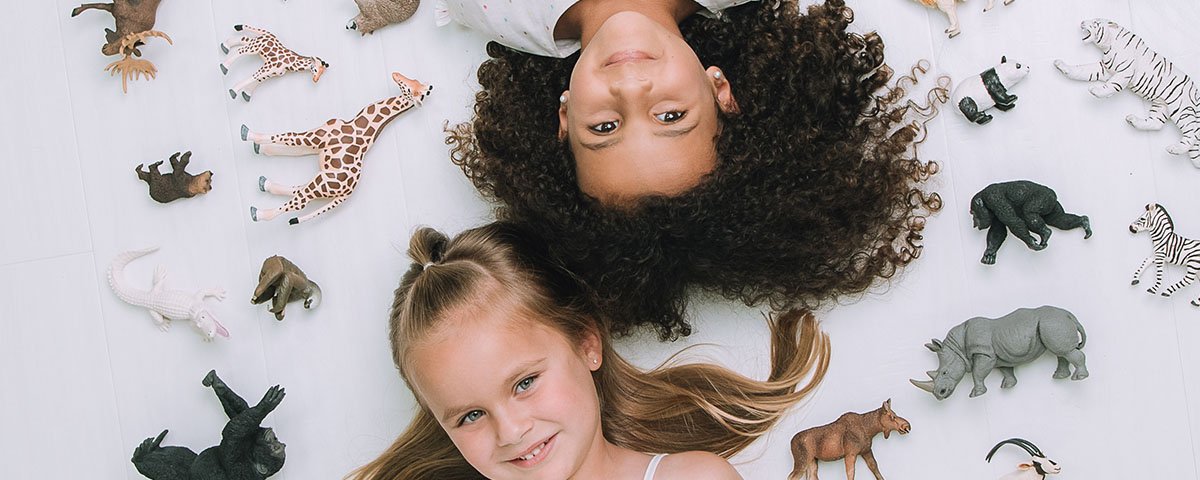 Our 2020 Toys That Teach Are Here!
New products = New DIY Projects and Educational Activities for Your Little Ones...
How does a classic toy company keep it fresh every year? Creativity and collaboration!
Safari Ltd® toys have been a long-time trusted companion for parents and educators around the world. Whether as an extension of a lesson plan or a companion on a field trip or vacation, our educational toys spark genuine imaginative play in a world overrun by video games and apps. We've been dedicated to saving imaginative play–– one figurine at a time!
This year is no exception! Our new 2020 Toys That Teach have been inspired by the real life animals we advocate for with our extensive line of educational figurines. Our toys are also great for a variety of lifestyle uses, like interior decor for your nursery, classroom or the holidays, DIY activities for your kiddos, even cake toppers and party favors! We know you'll love our newest 2020 additions to the Safari Family! Check out some of the highlights...
2020 Toys That Teach 
Wild Safari Prehistoric World
We've got some awesome dinos in store for you! Our Jurassic-worthy dinosaur figurines are a fan favorite! And this year, we've got some fun additions to our prehistoric crew!
Incredible Creatures
Jump ahead to minute 13 in the video below to see our Incredible Creatures in action! 👇
Our Incredible Creatures line include some of our largest figures, making them extra durable for toddlers! They're frequently used in S.T.E.M. learning and play therapy. This special collection is a darling of the decor world as well due to their size! Place one on a shelf and this educational toy turns into a statement piece! Check out what's new...
Safariology
Our Safariology line is best for outdoor play and exploring nature! These products are extensively used for school projects and sensory bins! Parents and educators can't get enough of our Life Cycles and Safariology gear!
Wild Safari Wildlife
See what's new in our Wild Safari Wildlife world! A fan favorite for teaching kids about the animals they see in the wild!!
Wild Safari North American Wildlife
Another favorite collection bringing to life the animals kids see outside right into the palms of their hands! See what new and exciting animals we've added!
TOOBS
Without a doubt, this line is our most popular! Our TOOBS are versatile and used across the board for educational projects, activities, DIY, travel (due to their themes and on-the-go storage!) and more! This year we've got some great new TOOBS your kiddos can take with them wherever you need some back-up entertainment!
Dragons and Mythical Realms
Although we love making real-life animals accessible to kids, animals created in our imagination are also a passion of ours! These toys are fan favorites for fantasy play and table top games!
Good Luck Minis
Another darling of the DIY and Arts and Crafts world, our good luck minis are the perfect teeny additions to any project folks are making! They're also great for counting and sorting games, sensory bins and party favors! See the newest little creatures we've added to this small by mighty collection!
Whatever you're shopping for, there's bound to be a new Safari Ltd figurine for what you need! Looking for some guidance on what to buy for your next project or gift? Check out our nifty Product Guide which explains the popular uses of each product line!
Feeling any of our new products?! Let us know in the comments below!