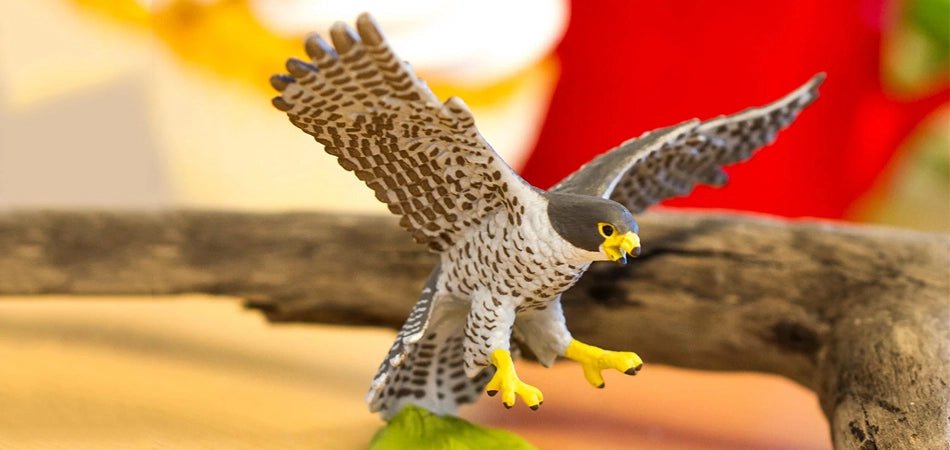 Bringing Nature Indoors: Decorating With Bird Figurines
The fascination with birds in art and decor has thrived for centuries. From the lacquered chinoiserie of Ancient China to the works of John James Audubon, from the wallpapers and upholstery of the Victorian era to the kitschy macrame owls of the 1970s, decorating with birds never goes out of style. If you want to bring the natural beauty of birds into your decor, here are a few creative and crafty ideas to try.
Birdcages
Birdcages come in all sizes, shapes and materials and make for beautiful home decor. Although they are often used as planters, makeshift vases, candle holders or frames for sparkling fairy lights, nothing is more charming than bird figurine decor made up of an antique bird cage filled with life-like figurines of the delicate feathered creatures themselves. Adding branches, greenery and picturesque miniature nests complete your bird figurine decor. Elaborate and hand-decorated birdcages make great gifts as well.
Mobiles
When looking for how to decorate with bird figurines, mobiles featuring various birds of flight are a natural choice. A DIY mobile can be as simple or elaborate as you want it to be and made to match many kinds of decor.
Bird figurine decor in a modern home might consist of an elegant spiral mobile of white doves. A child's room with a jungle theme can be accented with a simple mobile made up of brightly colored exotic birds. A chandelier-like mobile of tiny birds interspersed with sparkling crystals is a magical addition to a screened porch or sunroom. The options are endless.
Decorative Dioramas
Artistic dioramas are a beautiful addition to any home decor. They can be constructed in a variety of containers including glass jars, shadow box frames, crafting crates or landscape forms. These miniature nature scenes are lovely displays on a decorative shelf or mantle.
Dioramas are wonderful projects for school-aged children as well and the perfect vehicle for bird figurine decor. Children learn about different species of birds, their lifecycle and their habitat while honing hand-eye coordination and creativity through an enjoyable craft project.
Holiday Decorations
Simply add small hooks to figurines to turn them into Christmas tree decorations and you can bring your love of bird figurine decor into the holidays. Create a charming nature-themed tree with white doves, red cardinals and rosy-chested robins hung along with branches of holly berries, poinsettia blossoms and crystal snowflakes.
Tiny bird figurines make wonderful package decorations as well. Wrap this year's presents in simple butcher paper, a rustic plaid ribbon and twigs festooned with miniature winter birds.
Quality Bird Figurine Decor From Safari Ltd.
Safari Ltd. is a family-owned business that has been providing high-quality, life-like toy figurines to children, parents, teachers, crafters and collectors for over 40 years. We carry hand-painted bird figures ranging in size from tiny 1-inch-tall baby penguins up to majestic birds of prey with impressive 5-inch wingspans. Whether you're looking for a stand-alone figurine or decorative additions to larger projects, we have the home decor bird figurines you need.
Sources:
https://decoratorsbest.wordpress.com/2013/08/06/birds-in-decor-a-history-of-the-popular-trend/
https://eyefordesignlfd.blogspot.com/2013/08/bird-decoran-old-classic-is-now-trendy.html
https://data.library.amnh.org/archives-authorities/id/amnhc_4000008
https://mymodernmet.com/diorama-artists/
https://www.houzz.ie/magazine/decorating-10-ways-to-use-birdcages-to-magical-effect-stsetivw-vs~31278899
Related Posts: