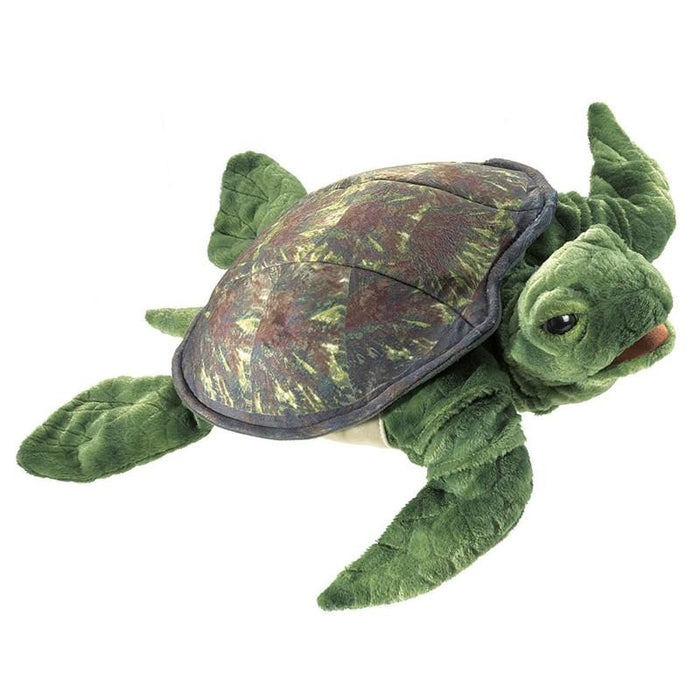 Folkmanis® Puppets believes imagination is the key to a healthy childhood, encouraging play and discovery to develop the skills necessary in life. The company has been making the most innovative and engaging specialty puppets in the world since 1976, delighting imaginations and winning nearly every industry, child development, and kid-tested award, many repeatedly.
Characteristics:
An ancient marine creature, the SEA TURTLE puppet is beautifully rendered with patterned shell, scaly-looking body fabric and suede cloth underbelly. Her wise eyes and movable mouth tell the story of her ancestors as her front flippers propel her to the depths of the sea and your heart.

Size and Color: 16"
The
Sea Turtle Puppet is part of our Friends of Safari collection.