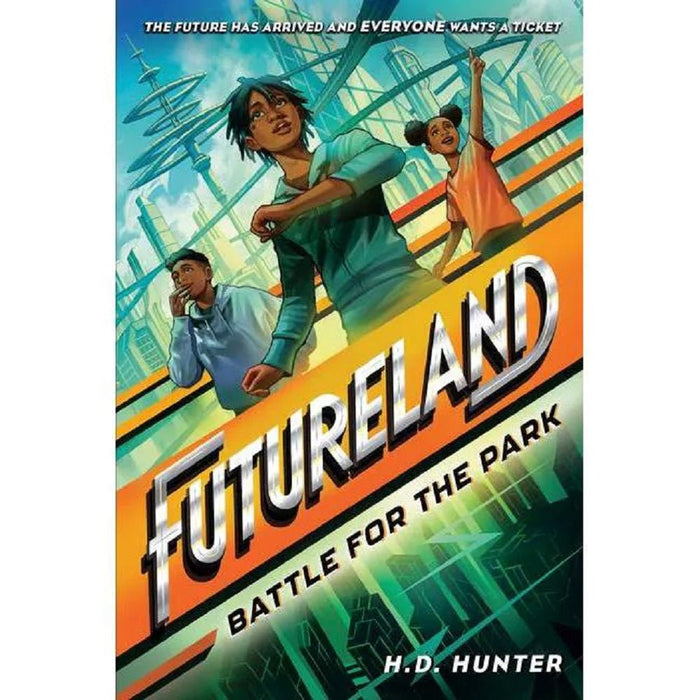 Futureland: Battle for the Park
When an extraordinary flying theme park arrives above Atlanta, one boy must stop a sinister force from stealing the park's tech and taking over the world. An electrifying illustrated series with the Afrofuturism of

 
Black Panther
 

that took the world by storm. Perfect for fans of

 
Spider-Man: Miles Morales
. 
"Hold on tight, Futureland will be the ride of your life . . . and maybe the last!" —Kwame Mbalia, #1

 
New York Times
 

bestselling author. 
Everyone wants a ticket to Futureland, where you can 
literally
 live out your wildest dreams. Want to step inside your favorite video game? Go pro in a sports arena? Perform at a real live concert? Grab your ticket and come right in. Yet with all its attractions, Futureland has always just been home to Cam Walker, the son of the park's famous creators. And when Futureland arrives at its latest stop, Atlanta, Cam is thrilled for what promises to be the biggest opening ever. . . .But things aren't quite right with the Atlanta opening. Park attractions are glitching. Kids go missing. And when his parents are blamed, Cam must find the missing kids and whoever's trying to take down his family . . . before it's too late.