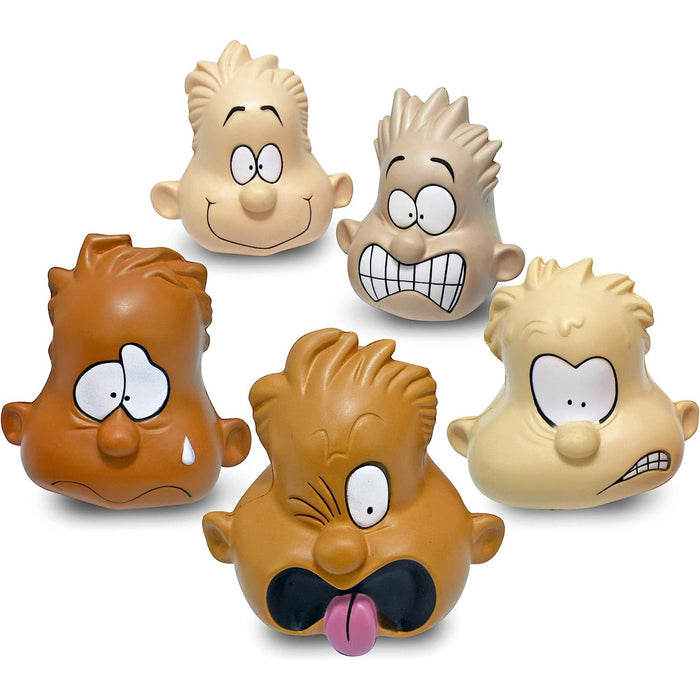 Feeling Heads - 5 Expression Set of Squishable Heads
These Feeling Heads squishable stress balls are great tools for school, therapy, work, home and more!
Characteristics: This set contains 5 squishable heads, with 5 different expressions and skin tones. Happy, Sad, Disgusted, Shocked and Anxious heads will help kids (and adults) to get a better handle and understanding of their emotions. 
Age: 3 years and up