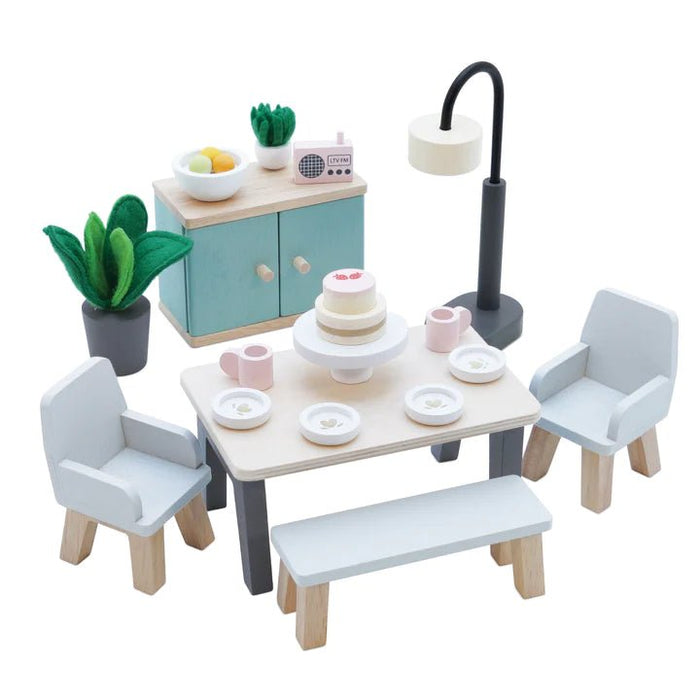 Dinner is ready! This is the perfect dining room set for your doll house. 
The stylish set includes 18 pieces- wooden tables, 2 chairs, a bench, floor lamp, sideboard, 2 plants, a fruit bowl, a radio, a complete set of plates and more! 
Characteristics: Made of FSC®-certified wood and water-based nontoxic paint. 
Size: Stove - 4.06 x 1.02 x 5.59 in
Age: 3+