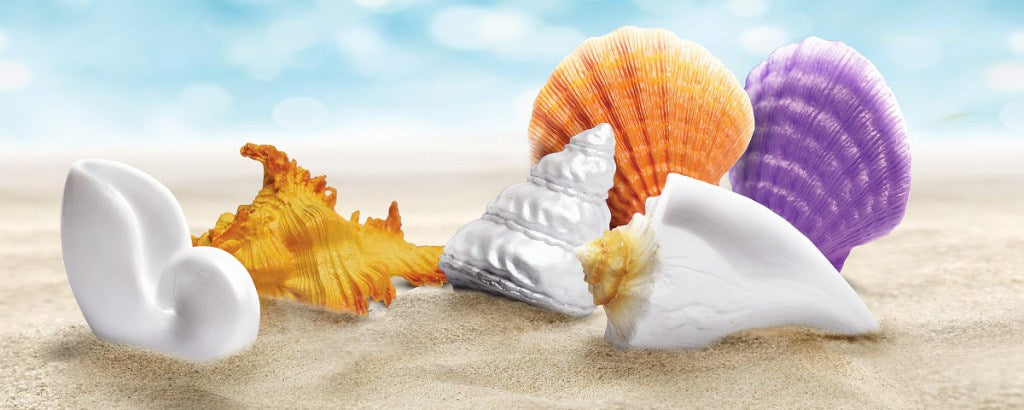 Traveling with TOOBS®
Summertime is nearly upon us, and for many families, that means vacation, which for many also means traveling. While a trip is a great way for a family to bond and share new experiences, anyone who's endured a 20 hour car ride knows that it's not all fun and games. There can be a fair amount of down time on long journeys, so it helps to have a way to fill that space with something interesting to keep young ones occupied. If only there were something available that was fun, educational, and conveniently portable to engage children during the plane, train or car ride to your destination…Hmmm.
Well, it wouldn't be much of a blog if we didn't have the solution to your troubles, would it? The answer is as simple as TOOBS®! TOOBS® are themed collections of five to 16 miniature toys, each between 1 ¼ and 3 ¾ inches long, that come in their own carry case for easy storage and transportation. Each set is packaged in a 12 inch acetate tube, with a latching plastic top and a carry handle loop. This built-in convenience makes TOOBS® an awesome choice for on-the-go play. And the awesome part is, the huge variety in our TOOBS® means that there's sure to be one that fits perfectly with wherever your summer travel plans take you!
| | |
| --- | --- |
| | |
| Sharks TOOB in Tube Case | Latching Top with Carry Handle |
Have a TOOB®ular Time at the Beach
Headed to your favorite beach spot this summer? We've got plenty of TOOBS® to help get kids thinking about the ocean. Our Coral Reef, Ocean, Baby Sea Life, Whales & Dolphins, Sharks, and Seashells TOOBS® are just a few of the sea and beach related collections that can spark your child's imagination about the creatures found in the ocean's depths. Additionally, our In the Water TOOB® features an assortment of seafaring vessels…see how many you can spot from shore!
If the beach is out of range, ocean and water themed TOOBS® are still a great option for a trip to the pool or aquarium.
| | |
| --- | --- |
| | |
| Coral Reef TOOB | Baby Sea Life TOOB |
TOOBS® Across America!
Maybe your family is setting off on an adventure out west this summer to see some historic sites or visit a national park. Never fear, there are TOOBS® for that too! Our Wild West TOOB® will take children back to another time with miniature cowboys, Indians, and western animals like a bison and a Texas longhorn bull. Even more creatures of the west can be found in our North American Wildlife TOOB® that features a beaver, an elk, a moose, a pronghorn and more. Introduce your youngsters to these amazing animals with our miniature figures, then try to find them in the wild!
| | |
| --- | --- |
| | |
| North American Wildlife TOOB | Wild West TOOB |
Transportation TOOBS®
Why not incorporate the journey itself into playtime? As they say, half the fun is getting there! Whether you're traveling by plane, train or automobile, there's a related TOOB® that will help make the time fly by. Our On the Road TOOB® is great for cross country road trips, featuring a wide variety of commonly encountered vehicles, including a semi truck, a police car, and a motorcycle. Play a game of I Spy and see who can match all the TOOB® vehicles with their real life counterparts first! If you're traveling on a plane, our In the Sky TOOB® has everything from space shuttles to blimps to hot air balloons, and fits conveniently on most folding tray tables. For travels by train, we've got two TOOBS® to cover you there: our Train TOOB® featuring contemporary designs, and our Steam Train TOOB® for a more historical perspective.
| | |
| --- | --- |
| | |
| In the Sky TOOB | On the Road TOOB |
These are just a few of the great ways TOOBS® can be a useful and educational toy supplement to any summer excursions. No matter where you're headed, there's likely to be a TOOB® that's a perfect fit, so when you're packing for your big trip, don't forget the TOOBS®!