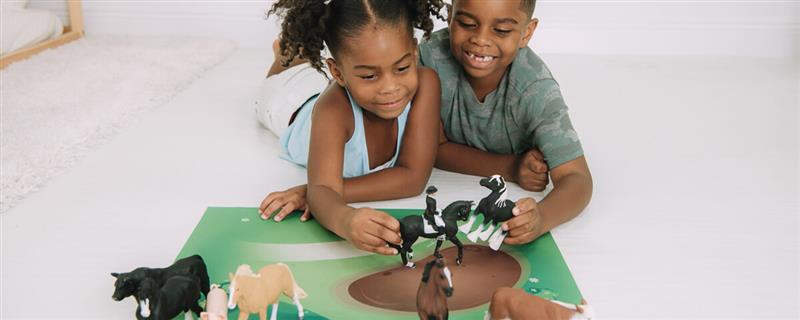 Top Educational Toys for Toddlers
The toddler stage is arguably the cutest stage, but it's also one of the most important for physical and cognitive development. If you're like any other parent, you probably have lots of toys for your toddlers, but are these toys educational? Do they support your child's development? We've got you covered. If you'd like to learn more about the top educational toys for toddlers, our guide below breaks them down for you.
Creative toys
One skill every child will develop over time is using their imagination. Sure, you could hand your kid some paper and crayons (not that there's anything wrong with paper and crayons), but you can do better than that. Why not let them build something using BiOBUDDi building blocks? BiOBUDDi blocks are plant-based and compatible with Lego and Duplo! Additionally, toddlers love animal toys. Your kids can use their imagination and create their own little world.
Various motor skill toys
It's never too early to expose your kid to motor skills. One toy that will give your toddler a head start on motor skills is Spike the Fine Motor Hedgehog. The best part about many motor-skill toys is that they help kids learn other skills too. For instance, the Smart Snacks Counting Cookies toy helps toddlers with picking items up, but it also helps them learn numbers. On the other hand, if you want to work on colors while picking things up, you could try the Farmer's Market Color Sorting Set.
Toys that teach different topics
Once your kids begin going to school, teachers are going to show them all different kinds of things in topics like science, math, art, and English studies. However, educational science toys will give your toddler a head start on topics like the solar system or the life cycle of plants and animals. Additionally, if you're intrigued by eco-friendly toys, we have a BiOBUDDi set for learning numbers that will be a lot of fun for you and your toddler.
As a parent, you control your toddler's development, so why wouldn't you want the top educational toys for toddlers? Plus, if the toys give you a little break, that alone makes them worth it, right?
You don't need to worry about the safety of toys from Safari Ltd. We take immense pride in offering products that are safe for all kids. To prove it, all our products are phthalate-free and we randomly check in on our manufacturing and shipping facilities to ensure they're meeting our standards. So, if you're ready to up your toddler's toy game, check out our online shop today!