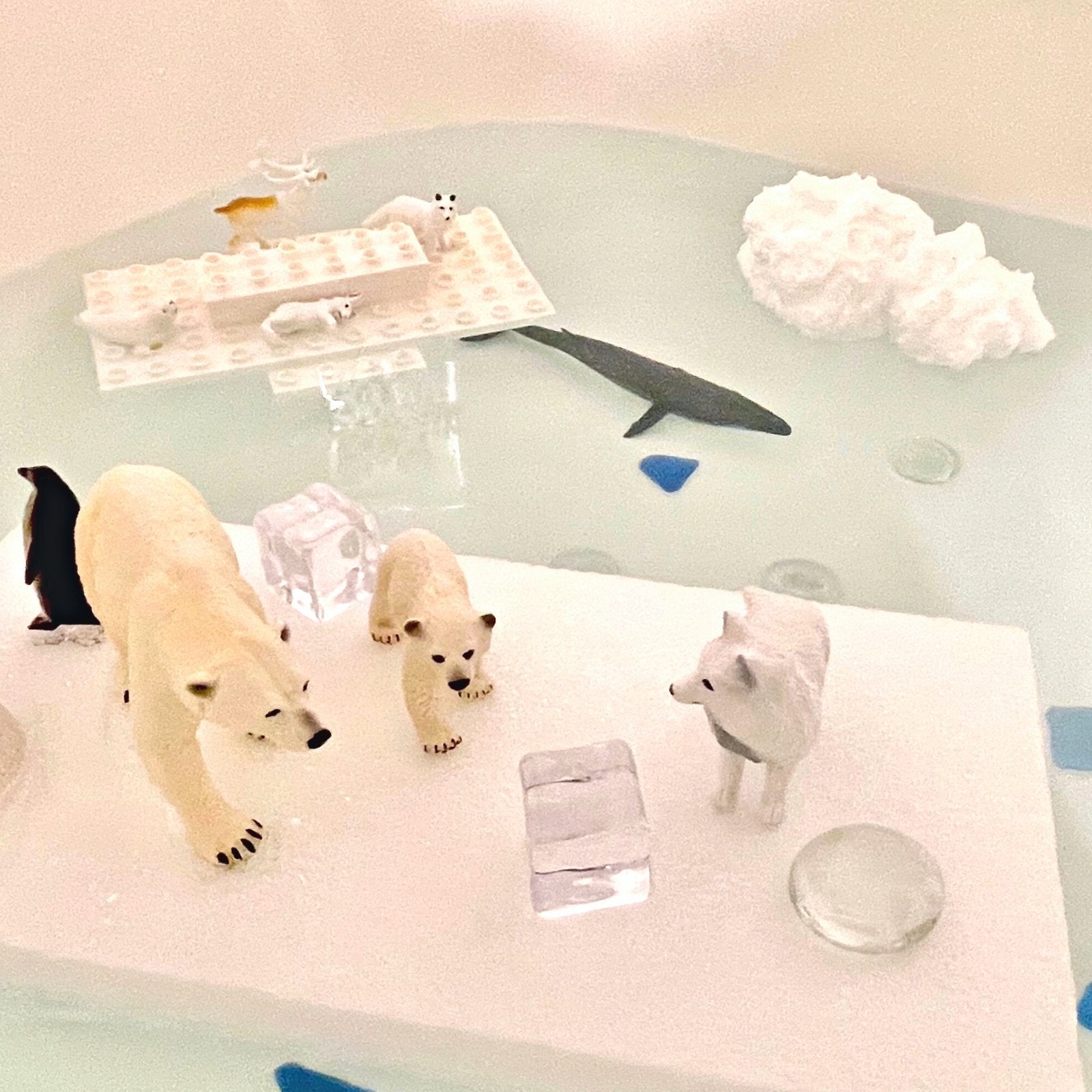 New Year, New Traditions
Traditions are a vital part of family life, and they provide cohesive experiences that promote lasting memories. Amid the flurry of holiday gifts and activities, people often remember traditions with the most clarity. Traditions are the threads that are interwoven throughout childhood to bring strength and vibrancy to families. They hold the tapestry of a lifetime together with colorful memories.
"I don't believe in Santa anymore," my youngest son calmly stated earlier this year, and in an instant, my plans for this holiday season toppled over like a stack of empty gifts. I've known this moment was coming, and I thought that I was mentally prepared for the disappointment, but it took me a while to accept our new season of life. I loved our holiday traditions, and I was worried that this momentous change would suck the air out of our holiday cheer. We had to revamp some of our most magical traditions to fit this new phase of our life. Fortunately, my boys embraced the opportunity to be a part of creating new traditions, and many of them have turned out to be pretty fantastic! For example, my kids love to be the ones to move our elves and set up elaborate scenes (that often include Safari Ltd. figurines as support characters) for visiting neighbor kids that still believe. My boys have also added a new tradition of leaving a special little gift around public places during the week leading up to Christmas as a surprise for other kids (we got a Safari Ltd. TOOB figurine bulk bag for this tradition).
What is a tradition? The word often brings to mind more formal events, such as going to a candle light Christmas Eve service every year, but traditions can also be small details - such as Santa shaped pancakes on Christmas morning. Traditions are customs, routines, and even stories or beliefs that are repeated in a cyclical fashion. Some traditions are long lasting and are passed down from generation to generation, while others are new and unique; they provide a sense or order, routine, and safety that leave kids with a sense of security and belonging.
With the beginning of the new year approaching, we've gathered some wonderful traditions that you can incorporated to strengthen family bonds and build wonderful memories for years to come.  
Game Night
Our family strives to do a game night every Friday, but this can also be done monthly, or even annually.  My family's game night usually involves board games, however,  it  has also included outdoor games (like basketball or 4 square), building kits, or even going as a family to a local High School football game. Safari Ltd. has curated some fantastic games, to bring the fun to your game night tradition.
Three of our favorites:
Spot it! Junior Animals Card Game
*My boys expanded on this idea and used their Safari Ltd. TOOB figures and Good Luck Minis placed in groups and took pictures of them to create their own Spot it! cards 
Build It Challenges
My kids are HUGE fans of the show Lego Masters, and they took that idea and turned it into a family tradition. We have a Build It Challenge once a month. It's fun to take turns coming up with the building supplies to be used for the challenge, and we've used everything from various building blocks to items from our recycle bin. Our Build It challenges always have a theme (create the tallest structure, bridges, weapons, etc.). We each write down ideas for themes and put them all in a jar. Before each challenge, we draw out an idea slip out of the jar to determine the theme challenge. Build challenges can be adapted for little kids by choosing easy themes or by working in teams with a parent or older sibling. Safari Ltd. has many awesome building item options that can be used in these challenges! 
Three of our favorites:
Themed Baths
Bath time is a common nightly routine in most homes, but you can turn it into a tradition by creating monthly themed baths. @celenakinsey on TikTok creates magical themed baths for her kids using Safari Ltd. TOOBS. Essentially, you choose a theme that is centered around a holiday or topic and then incorporate related water-friendly items into bath time. For example, you could do a snowy theme and add white foam items, clear acrylic cubes, white plastic blocks, foam snowflakes, and Safari Ltd. Arctic Animals. Check out our Polar Plunge themed bath here! Safariltd.com has some other really fun bath toys too!
Facetime Playtime with Far Away Family & Friends
Many families live a distance away from at least some of their loved ones and friends. I know my family is always looking for ways to help our kids engage with grandparents and others that live in different states. Create a lovely new monthly tradition that will create lasting memories and strengthen bonds with those living far away. The idea is to set up a virtual interactive playdate. We've found that it is best to have an activity and supplies ready to go for each virtual playdate (otherwise kids end up giving grandparents tours of the sock drawer and other random bits of fun! Hahaha). This can be anything from an art activity to story time play with Safari Ltd. figurines.  For example, loved ones can read a selected story while your children play along with figurines that go along with the story (Check out our blog post for examples). Another example would be to virtually make a snack together or do an art project (Check out our blog post for play dough recipe and play ideas).
Monthly Book Club
Like bath time, stories are a common night time routine, but a special monthly story paired with a stuffed friend/figurine(s), snack, and or craft can create a cozy new tradition. Choose a new book each month and add a themed friend and/or activity. Safari Ltd. offers a wide variety of figurines and plush friends  that can be paired with favorite books. Safari Ltd. has also recently partnered with Learning Unbound. They offer themed monthly activity kits that are centered around a book (included in their kits). 
DINO-vember
A Month Full of Funny Dino Antics
Use Safari Ltd. dinosaur figurines to set up fun nightly scenes around the house during November. Check out the fun Dinosaur Ultimate Baking Party set for additional dino activity. Think Elf on the Shelf type antics but with Dinosaur figures.
Magical March
A Month of Magical Toy Antics
Use Safari Ltd. Gnomes, Fairies, and/or other Mythical Figures to create fun nightly scenes or pair with a themed activity (like creating a sensory bin,  fairy garden, or  baking activity).
Birthday Animal Adventures
Use some Safari Ltd. figurines to set up a whimsical birthday scene or cake topper every year for your kiddo. They will look forward to this fun and quirky tradition. You can even have your older kids help with the scenes for your younger kids.
Monthly Themed Craft with Friends
Host a monthly themed crafting playdate with friends or family.  Pair a craft activity with a book, poem, and some Safari Ltd. figurines  for inspiration. Small TOOB or Good Luck Minis can even be given away as gifts to take home along with the craft.
 What are some of your family's most beloved traditions? What new traditions have you considered incorporating?