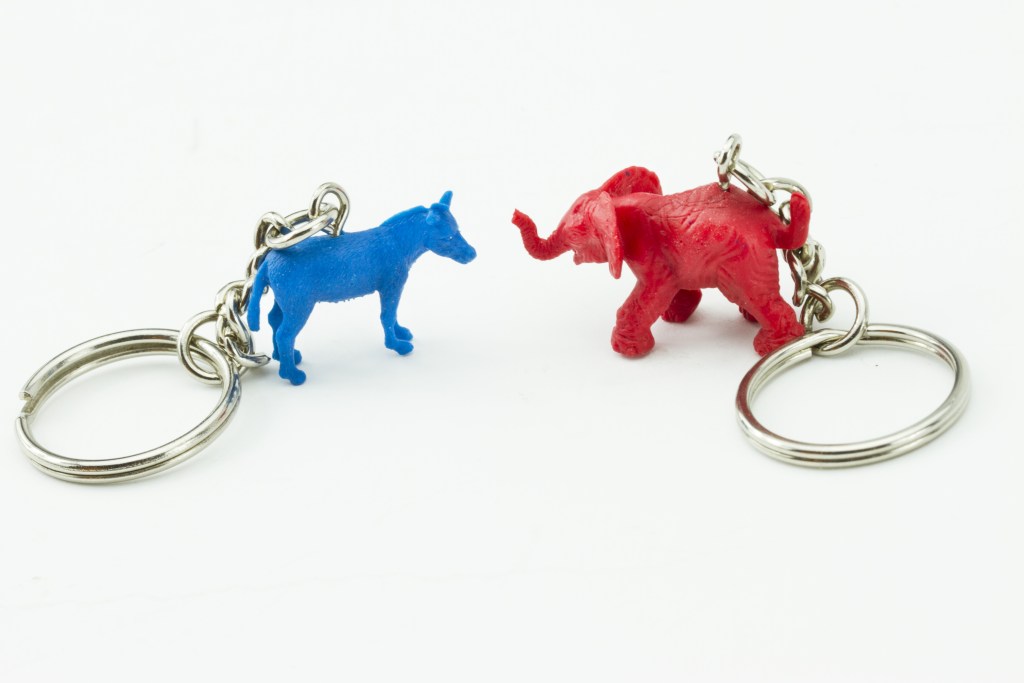 DIY Election Mini Keychain
Election season is finally upon the American people. This period, which comes every 4 years, is known for campaigning, political debates and showing off your party spirit!
We recently introduced our brand new election themed Good Luck Minis in time for the 2016 election season. These limited edition items include the Democratic Donkey and the Republican Elephant. The small minis are perfect for election parties and for some fun DIY projects. No matter what your political ideologies are, we encourage you to make this simple DIY election keychain!
Let's get Started!
If you need a visual guide, view the photos below!
First step is to have your materials. Make sure you have one of our minis as well as a keychain that comes with a chain and screw eye pin. You can find a keychain here.
You can also find our Democratic Donkey and Republican Elephant on our website.
Next, grab your keychain as well your mini. Hold your mini steady in one hand and your keychain in another. We are going to poke through the middle of the toy with our keychain's screw eye pin.
Using the screw eye pin, poke a hole in the center of the mini. Be sure not to use too much force!
Once you made a small hole, you can remove the pin. Now reinsert the pin but this time, screw in the eyescrew. While you are carefully pushing in the keychain, be sure to rotate the pin inside.
Make sure the keychain is firmly inside the mini and you're finished! Now you can show off your political pride on your keys!
You can do this fun project with any of our minis or TOOB toys! If you do, make sure you show us by using the hashtag #HowiSafari! Now get out there and rock the vote!