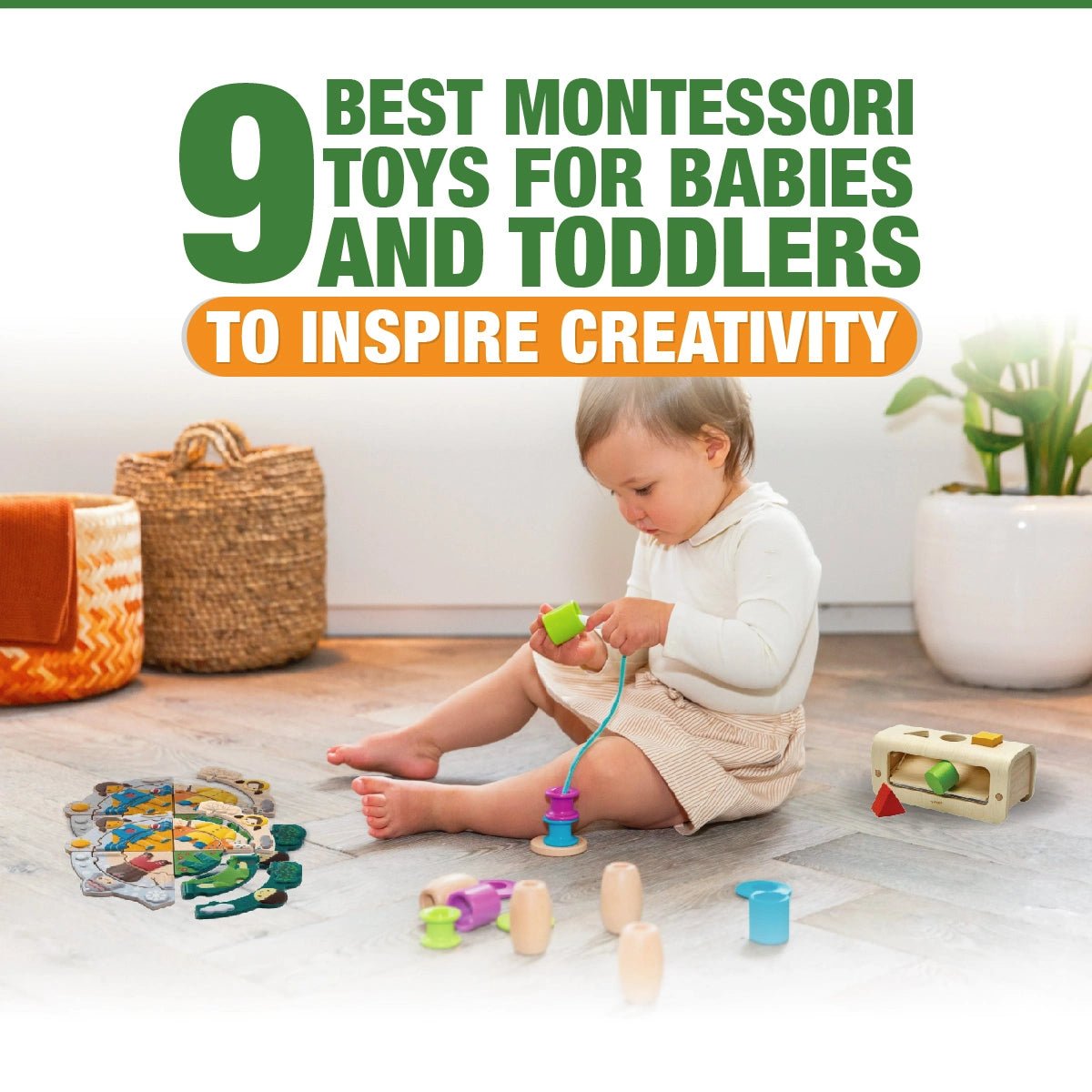 9 Best Montessori Toys For Babies and Toddlers To Inspire Creativity
Montessori toys are intended to help young children learn as they play, which helps with their cognitive development over time. These toys teach young babies and toddlers skills that they may not otherwise learn with regular toys. Often made of wood or other natural materials, Montessori toys are high quality and last a long time. Here's a short list of Safari Ltd's best Montessori toys for babies & toddlers:
Share this Image On Your Site
Montessori Toys For 1 Year Olds

Helps with early childhood skill development by teaching healthy food choices.

Helps with early childhood skill development by teaching shape size and colors.

Helps babies learn the names of different things like animals and food with an added sensory component.

Montessori Toys For 2 Year Olds

Helps children learn about their sense of touch, experiencing different textures and surfaces.

Helps children learn how to dress from shirt to shoes.

Teach children how to dress appropriately for certain seasons and weather conditions.

Montessori Toys For 3 Year Olds

Teach children how about serving dishes and cups while using sustainable products.

Helps children with spatial awareness and problem solving.

Teach young children about different jobs and what they do.
References: