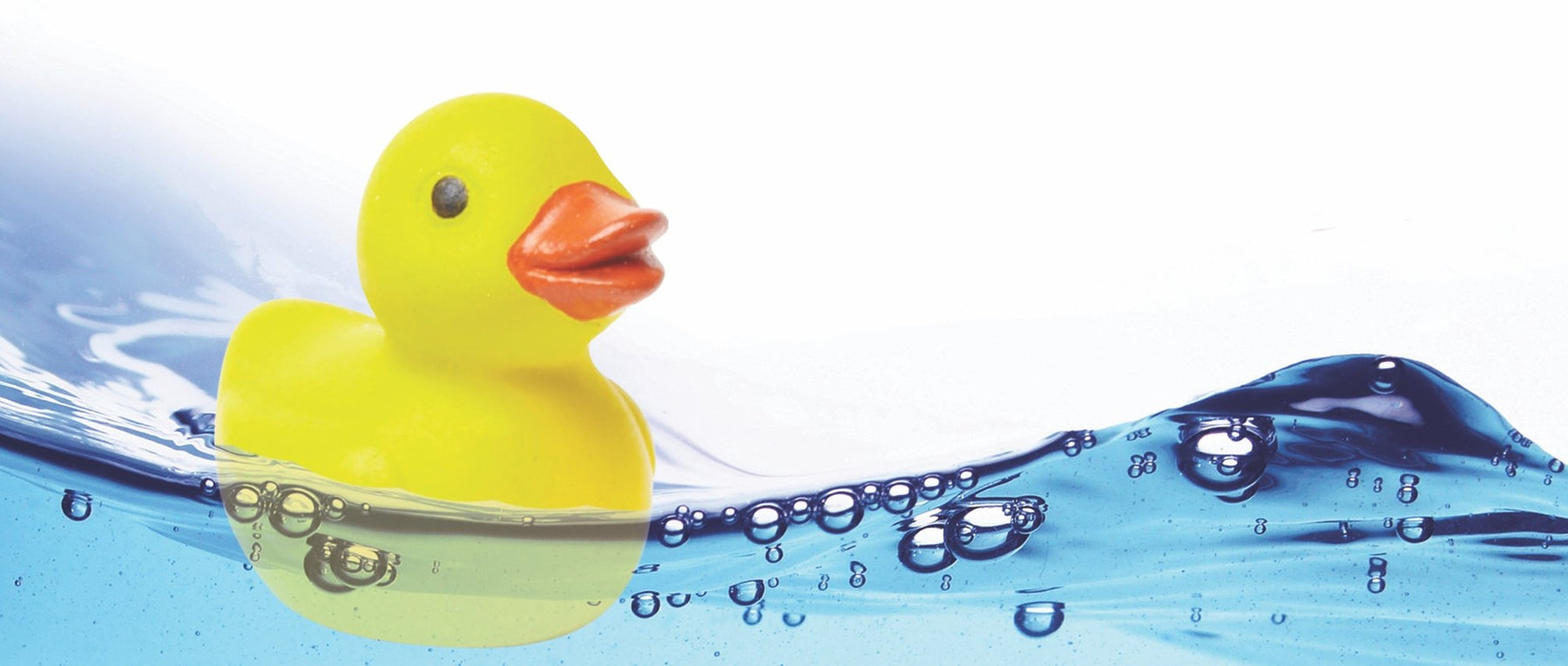 8 Rubber Duck Facts: What You Don't Know About Everyone's Favorite Bath Toy
It's Rubber Ducky Day! Just about everyone has seen a rubber ducky toy, and you may as well have one in your house for bath time, but have you ever really thought about the history behind these quirky little bath toys? If not, today's the day! Let's break it down with some Rubber Ducky Fun Facts!
Rubber duckies have been around since the 1800s, but they were quite different than the popular water toy we're all familiar with. They were originally made of a harder, solid rubber, unlike the hollow floating toys of today. They were marketed not as bath toys, but chew toys.
These days, rubber duckies are a staple in the bathtub of children. Their bright colors and fun design are meant to be soothing and calming for young kids. Many young kids are quite resistant to baths, but bath toys, such as rubber duckies, can help put kids at ease.
The well-known yellow floating design of the duck, as we know it today, was based on a sculpture created by designer Peter Ganine in the 1940s. He sold an estimated 50 million ducks. His patent lasted 14 years, and once it expired anyone could make their own version of the design, and they became an even bigger and more widespread phenomenon.
The largest rubber ducky collection is owned by Charlotte Lee. As of 2011, Charlotte had amassed over 5,000 duckies.
The largest individual rubber ducky was made by artist Florentijn Hofman and measures over 100 feet long, weighing over 1000 lbs.
"Rubber duck races" are held all over the world. These events often feature thousands of ducks "racing" down a river to see which one will cross the finish line first.
Rubber duckies have helped scientists who study ocean currents. In the 1990s, shipping containers full of the yellow floating toys went overboard off a cargo ship in the ocean. Since then, the ducks have been slowly but steadily showing up all around the world, including Canada, South America, Australia, and England. Where and when these duckies show up teaches oceanographers a lot about how global ocean currents move and change throughout the seasons.
Our Safari Ltd®  Good Luck Mini Rubber Duckies don't float, but they are fun, bright, and soothing to squish! This 192 pack is great for parties as favors or a fun and unique activity at birthdays.
We hope you enjoyed these rubber duck fact, and be sure to share what you've learned on this Rubber Ducky Day by tagging us on Instagram!