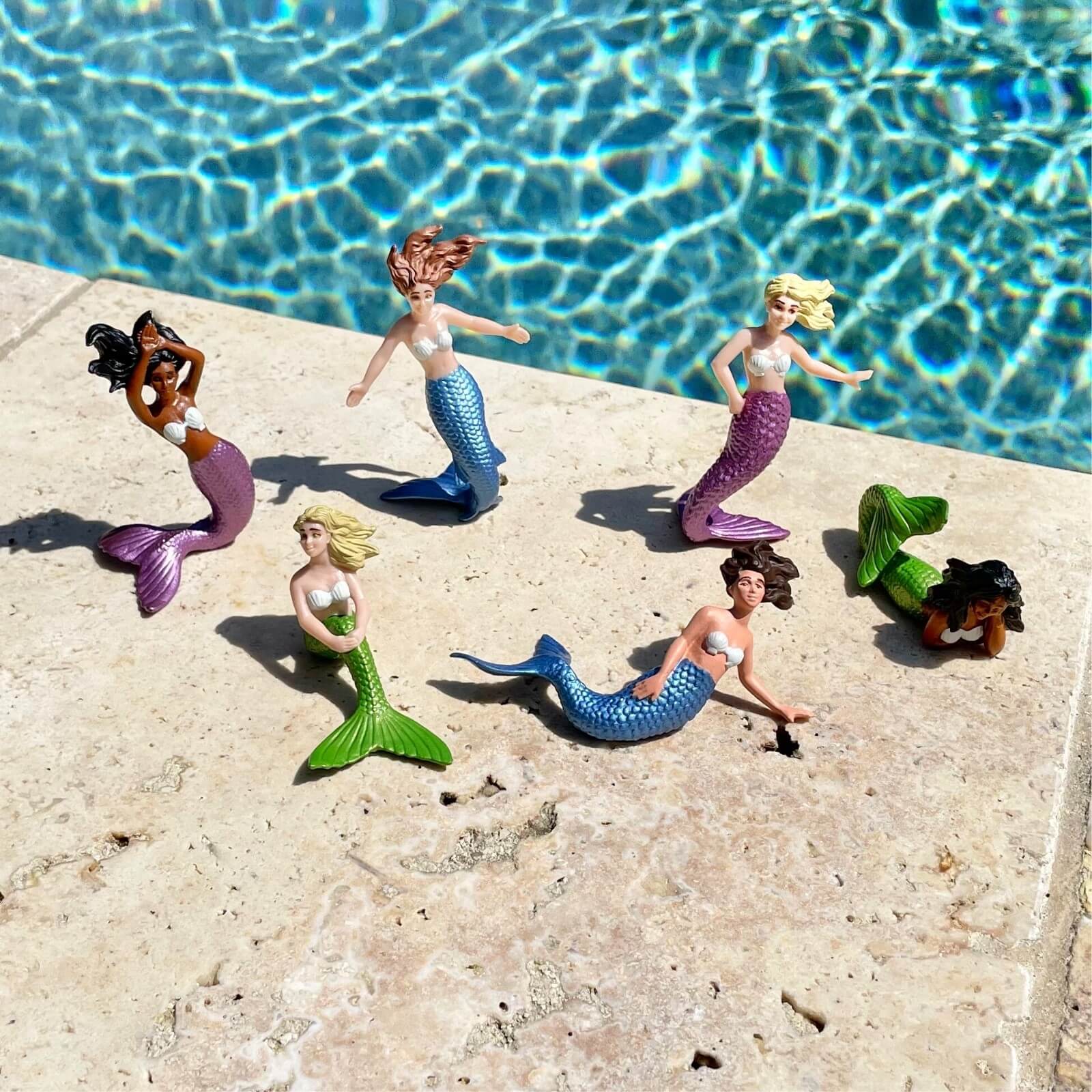 2021 Mythical Realms Releases
We never shy away from a challenge to push our imagination in the world of fantasy figurines. Drawing inspiration from Mythology, and putting our vision forward to fill the void we see in the market, we created new figurines. We hope you will love them as much as we do. Learn more about them below.
Our Mythical Realms collection has expanded with two brand new dinosaur figurines with a twist – two prehistoric creatures decked out in medieval-style armor. T-Rex and Triceratops – two ancient mortal enemies – now have an additional armored edge to aid them in their conflict. The T-Rex's armored accoutrements include a spiked tail and helmet, while the Triceratops gets a clubbed mace on its tail and additional armored elements on its saddle and horns. Check out the Armored T-Rex and Armored Triceratops Toy today!
Also joining our Mythical Realms collection is a familiar figure from Greek Mythology, Pyrois. For those not familiar with the story, Pyrois is one of the horses of Helios, the Sun God, who is responsible for pulling his Chariot (the Sun) across the sky. Given that these horses are the hottest of the hot, Pyrois features wings, mane and tail accented with blue flames.

New Fantasy TOOBS®
Safari Ltd has also introduced new mini-figure sets in the TOOB and Designer TOOB collections that focus on fantasy figures – The Dragons of the Elements TOOB, the Heroes & Monsters Designer TOOB, and the Mermaids Designer TOOB. Each TOOB centers around a specific theme and includes a reusable tube case with a closing top and carry handle for easy storage and portability.
The Dragons of the Elements TOOB includes six unique dragon figurines, each focused on a specific element of nature – the Earth Dragon, the Water Dragon, the Air Dragon, the Fire Dragon, the Ice Dragon, and the Flora Dragon. Each dragon is intricately sculpted and painted with tons of attention to detail despite its small size.


The Heroes & Monsters Designer TOOB is a perfect addition to any tabletop gaming setup or adventurous small world play. This TOOB includes six mini figurines representing common heroic and villainous archetypes found in fantasy settings – a Barbarian, an Elf Archer, an armored Knight, a ferocious Orc, a Skeleton Warrior, and a Sorcerer. Each is dynamically posed and ready for battle.

Finally, there's the Mermaids Designer TOOB. The winner of our Fan's Choice Contest, this set includes six different Mermaid figurines. This diverse group of fantasy fish women is ready for fun adventures under the sea with varying hair colors, skin tones, and shimmering fishtails.

A New Dragon
We haven't forgotten the bestselling Dragons collection. The new Wolf Dragon continues the tradition of innovative and creative dragon designs, with a fearsome figure that combines traditional traits of dragons, like wings and scales, and wolf features including a canine face and a furry mane and tail.
Hope you enjoyed learning more about our 2021 Mythical Realm releases and look forward to showing you our 2022 assortment soon.