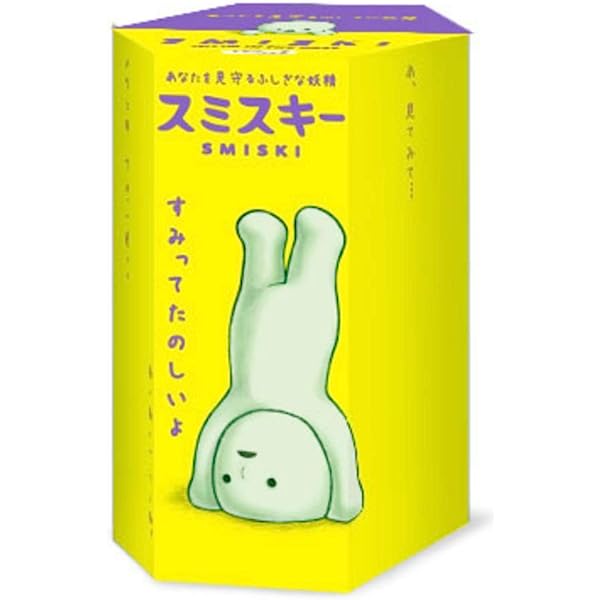 Smiski are curious little creatures that love hiding in small spaces and corners of your room. Although they like to stay hidden, you might discover one at night as they mysteriously glow in the dark.
Randomly packaged (Blind Box)
Let's open the box to see what you get!
Smiski come packaged randomly in blind boxes so you won't know which one you'll get until you open the box. Each series has 6 Smiski variations, plus a secret* Smiski that is rare to find!
Characteristics:
6 kinds + May contain Secret




One of these 6 figure is in this package randomly.




*Please note that there is no guarantee of collecting the entire lineup even when purchasing 12 piece Assorted Box

SMISKI is made of phosphorescent material that absorbs light and makes product glow in the dark.

Product Size:Approx.W46-54xH48-76/mm

Package Size:Approx.W60×H80×D52/mm
Age: 8+