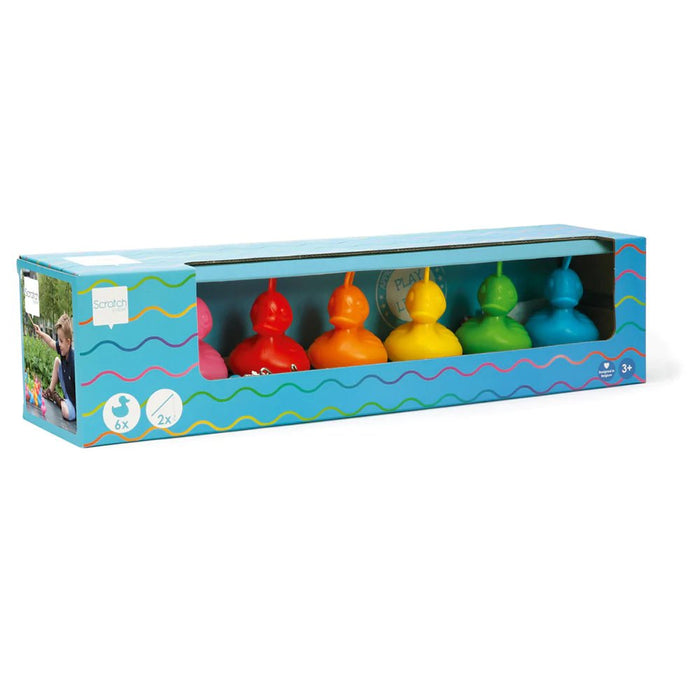 Rainbow Fishing Ducks Set
Encourage learning through play with this adorable Rainbow Fishing Ducks Set! Have your kiddo fish for a certain color to work on fine motor skills while also practicing color recognition. Incorporate counting skills by using a waterproof pen to write points on the bottom of the ducks.
Characteristics: This Scrunch Rainbow Ducks set comes with 6 multicolored ducks and 2 fishing rods. The ducks are completely sealed, giving these new friends the ability to play inside, outside, in the bath, or on dry land! Its modern and trendy packaging makes this a great pick for a gift as well. 
Size: 
Age: 3+