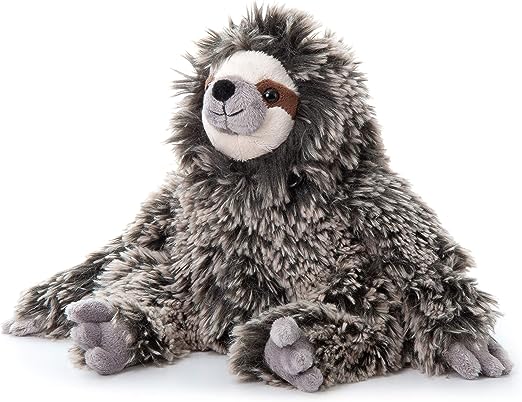 12" (26cm) Wild Onez Sloth
One touch of these fluffy stuffed animals, with their frosted fur, and you will fall in love. Sloths like to sleep 15 hours a day, so these soft plush toys make great snuggle buddies for all ages.

This Wild Onez Sloth is the perfect sloth gift for kids, to share secrets and giggles for years to come. Welcome to the world of Wild Onez, our unique collection of realistic stuffed animals that are designed to bring the experience of wildlife to your child, providing endless hours of imaginative play, and maybe even a treasured companion for years to come. Every one of our Wild Onez plush toys are made from recycled water bottles. Add this to your toy rotation, pair with a book or a theme area. Perfect for Christmas gifts for kids or birthday gifts for boys and girls, this cute plushie sloth offers realistic detailing.
Description:
Age: 0 and up