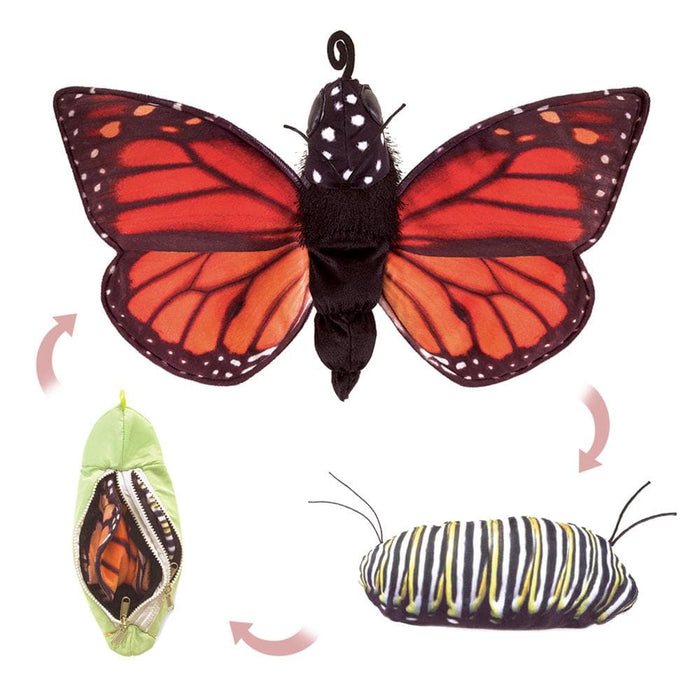 Monarch Butterfly Life Cycle Stuffed Animal Puppet
This amazing three-in-one hand puppet features the life cycle stages of a monarch butterfly! This fun and educational stuffed toy puppet transforms from caterpillar to cocoon to adult insect!
Characteristics: This Monarch Life Cycle Hand Puppet features an awesome design that allows you to create three different plush toys: a caterpillar, a cocoon, and an adult butterfly puppet, all through the innovative use of zippers! The adult butterfly's wings can be made to flutter by inserting your hands into the puppet.
Size and Color: This puppet is 12 inches long, 4 inches tall and has a 22 inch wingspan. The caterpillar is striped white, black and yellow, the cocoon is green, and the adult butterfly is orange, black and white.
The Monarch Life Cycle Hand Puppet from Folkmanis is part of the Friends of Safari collection.
All of our products are Non-toxic and BPA free.