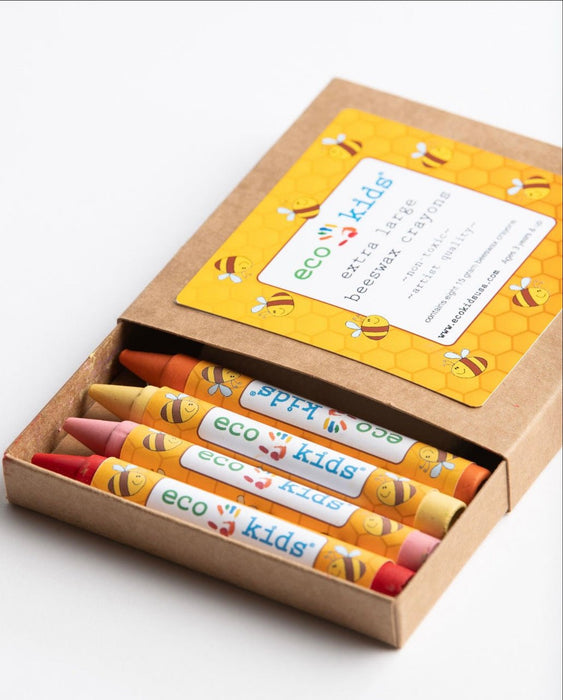 Extra Large Beeswax Crayons - 8 pack
Allow your little artist's creativity to flourish while also promoting motor skills with these XL Beeswax Crayons by Eco Kids! The jumbo-sized design makes it great for tiny hands.

Characteristics: Eight, vividly colored crayons in a post-consumer recycled box are included in this set. Each crayon is carefully blended to glide on paper and provide rich
color and smooth texture. Its adorable and eye-catching packaging makes it a great gift!
Size: 
Age: 3+