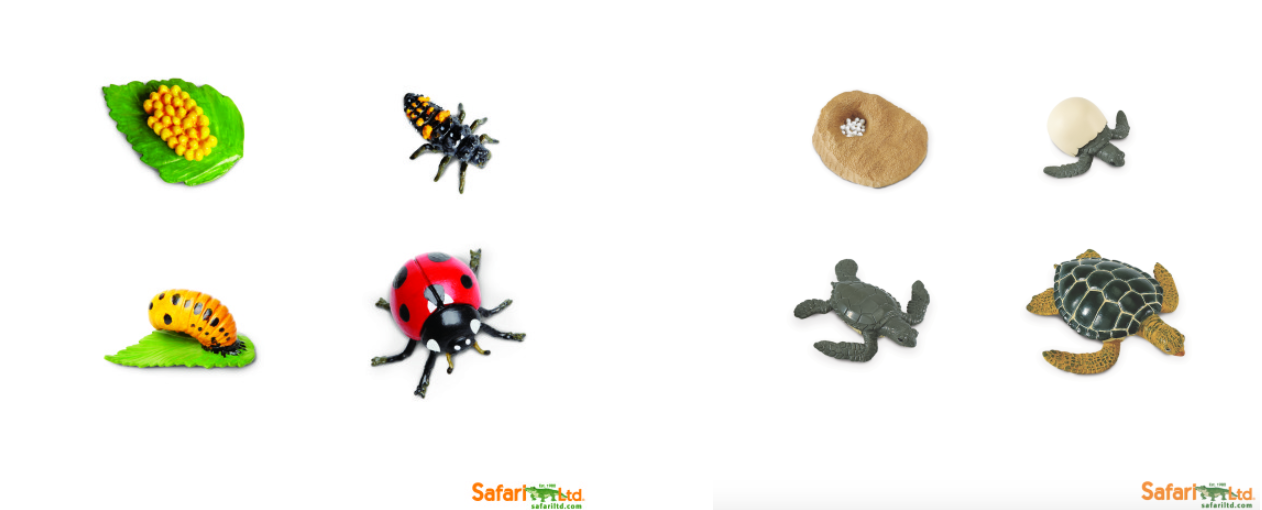 Free Safariology® Life Cycles Learning Flashcards
Back to School is upon us!
Parents, children and teachers everywhere are beginning to gather supplies and shift back into school mode. We couldn't be happier and have a little gift for parents and teachers looking for new ways to engage their children while learning.
We all know the importance of teaching the life cycles of an animal. It's a key lesson in science and in life! Nature's miracle can be taught in a number of ways, but one of the most impactful is hands on observation and imaginative play. Our Life Cycle Safariology® products have been used by countless educators in so many creative ways to bring this transformation to life.
Today, we have learning materials that will take the academic experience of our Life Cycle Toys That Teach® a step further. On the link below, please access your Free Animal Life Cycles Learning Flashcards. These fun tools correspond to two of our products, Life Cycle of a Ladybug and Life Cycle of a Green Sea Turtle. The flashcards bring the educational figurine to life visually, leaving a blank space for your little ones to fill in as they observe the animal figurines in a hands on-interactive way.
A great way to fuse science and imagination, these flashcards will reinforce what you're student is learning as he plays.
Have you used Safariology® Life Cycle Series in your classroom or at home? Share with us how these flashcards worked for you!